Street Fighter - 1994.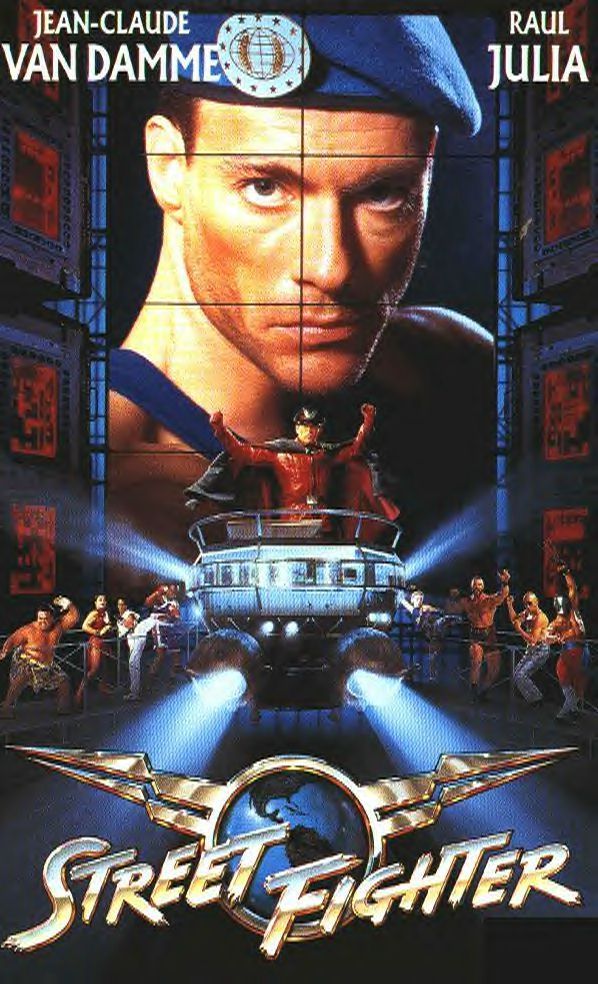 Guile, chef des forces armées des Nations Alliées, va aller délivrer des otages retenus par le dictateur M. Bison dans l'entreprise Shadaloo.
Guile, leader of the armed forces of the Allied Nations, is going to go to free hostages he by the dictator Mr Bison in the company Shadaloo.
# Réalisation : Steven E. de Souza.
# Scénario : Steven E. de Souza.
# Production : Edward R. Pressman, Kenzo Tsujimoto, Akio Sakai, Sasha Harari et Tim Zinnemann.
Ce fut le dernier film de Raúl Juliá. L'acteur portoricain mourut peu avant la fin du tournage. Le film lui est dédié. Au début du générique de fin, on voit un message en espagnol disant "Raul, vaya con Dios" ("Raul, Que Dieu t'accueille dans son paradis").
* Jean-Claude Van Damme : Colonel William F. Guile
* Raúl Juliá : Général M. Bison
* Ming-Na : Chun-Li Zang
* Damian Chapa : Ken Masters
* Kylie Minogue : Cammy
* Simon Callow
* Roshan Seth : Docteur Dhalsim
* Wes Studi : Victor Sagat
* Byron Mann : Ryu
* Grand L. Bush : Balrog
* Peter Navy Tuiasosopo : E. Honda
* Jay Tavare : Vega
* Andrew Bryniarski : Zangief
* Gregg Rainwater : T. Hawk